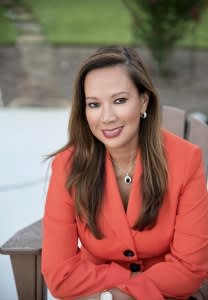 I learned about empathy and compassion at home and at school at a young age. As far back as I can remember, we had class field trips to orphanages where we spent time and cared for children, or fed the hungry on the streets. One facility that we frequented was Elsie Gaches Village. Located about three miles from our school in Manila, the facility is home to 600 special needs children and adults, many of whom were abandoned as infants because of abject poverty. Here, they are provided a nurturing environment and are taught to co-exist with other members of the society through educational programs and services. Residents and patients' cases range from autism to mental retardation, visual and hearing impairment to severe epilepsy and cerebral palsy.
Two years ago, I had the opportunity to take my kids back to the Philippines where we hosted a day event for the special needs orphans. My daughter Remi raised money that summer by selling baked goods. Seeing the happiness in the childrens' eyes, and feeling their overwhelming gratitude was an emotional experience. Many of them cannot speak, but they waved and smiled to get our attention and be acknowledged which really tugged our hearts and lifted our spirits. Some grabbed our hands and placed them on their cheeks to show their appreciation. We invited the country's most popular mascot to entertain together with Stu and Remi, who rendered a few songs much to the delight of these incredibly special people. St. Francis of Assisi said that "it is in giving that we receive", and indeed, we received bountiful gifts that day. We thought we were there to provide three hours of happiness, but instead, we received a humbling experience as we witnessed all the hope, gratitude and joy in these children's hearts that would forever change us.
This year thanksgiving will be celebrated with the pandemic in mind, but as difficult as it may be for many of us, this could be the time to get re-acquainted with the often forgotten virtue of gratitude. I am reminded to be thankful by an amazing woman I had the pleasure of knowing through her parents' eyes, whose message resonated with me especially this holiday season..
"Be grateful for what you have, for it is so much more than many."