Over the past 20 years, I have worked with many clients who decided to move to the area because of its natural beauty, unparalleled amenities and cultural landscape. The arts at Lake Oconee continues to thrive making our community a more vibrant and cultured place to both visit and live.
Growing up in a metropolitan city known for its rich culture, I recognize not only the economic impact but also the social importance of the arts in a community. From concerts to plays, the arts bring people together by providing an avenue for citizens to share experiences. Economically, studies have confirmed that places with a greater supply of cultural activities have attracted more people into the area. Having lived in Lake Oconee for 24 years, I have witnessed the evolution of the arts and culture in our beautiful community.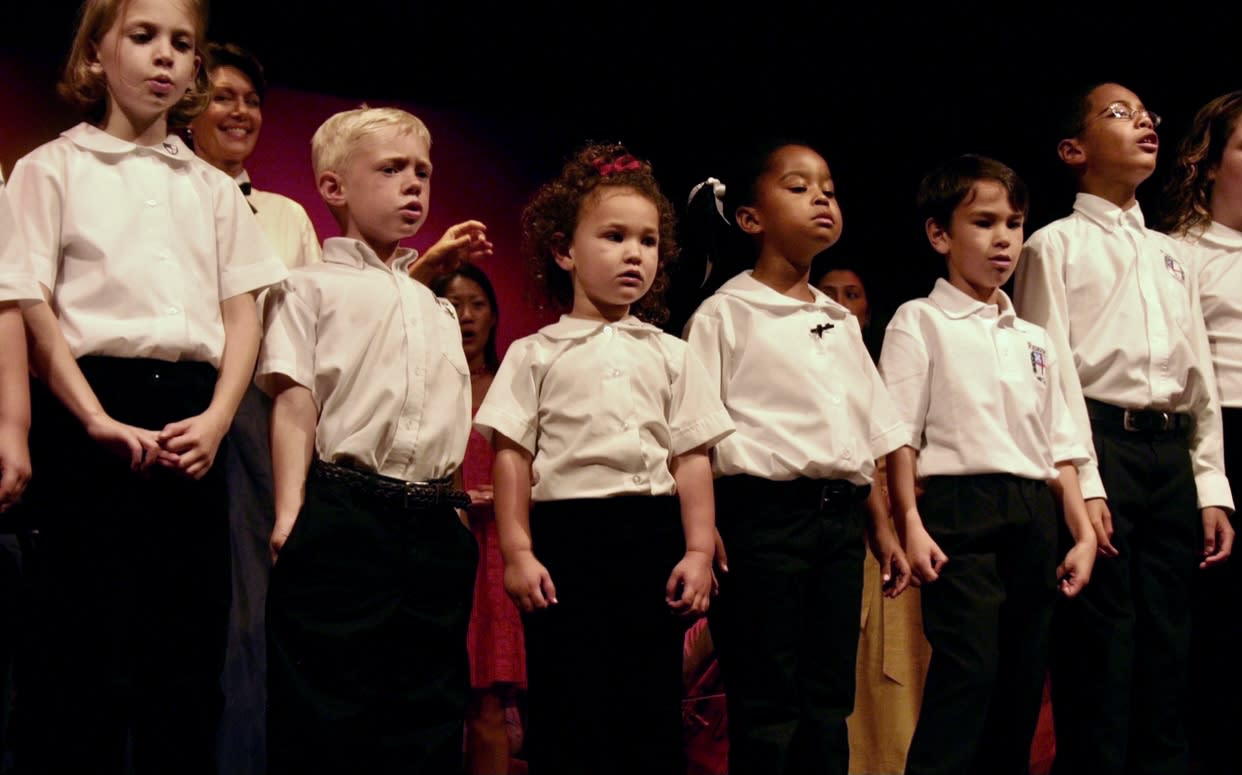 OPAS Youth Ensemble in 2009…
Founded in 2007, the Oconee Performing Arts Society (OPAS) is a nonprofit performing arts organization with a mission to "entertain, enrich, educate" and present a variety of high-quality experiences while fostering a sense of shared community through the arts. OPAS also believes that engaging the next generation in the performing arts is key to keeping the arts alive and vibrant. For over a decade, the organization has resolved to enrich the lives of local students through multiple education approaches. Each year, OPAS brings arts education programs to more than 2,000 local students from Greene, Putnam, Taliaferro, and surrounding counties. The organization anchors the Community Youth Chorus which brings together teens from all over the region to share in the joy of song. And mindful of the staggering debt incurred by college loans, OPAS initiated a scholarship program five years ago to provide financial assistance to students pursuing studies in the performing arts. To date, OPAS has awarded a total of nine scholarships.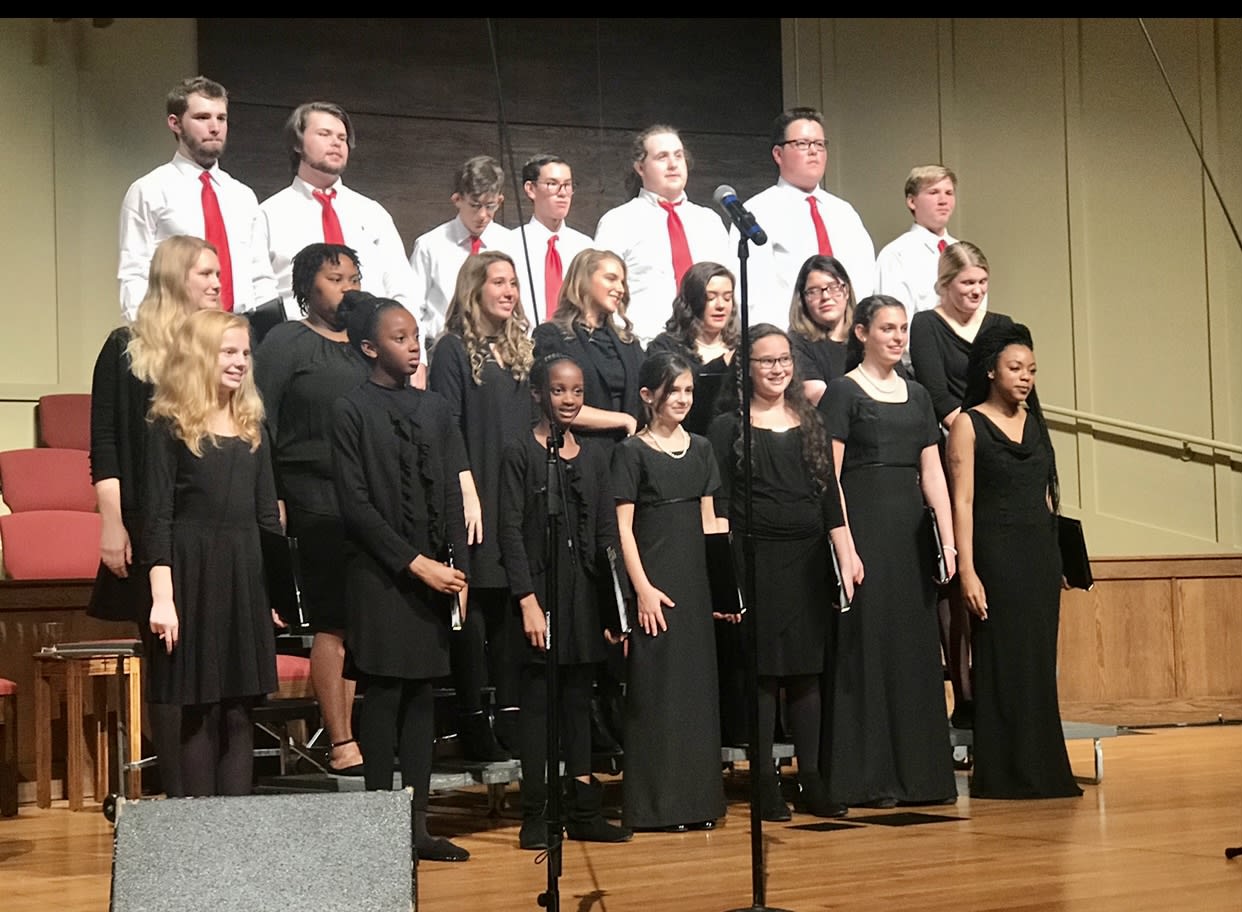 OPAS Youth Chorus in 2019….the organization believes in engaging the next generation in the performing arts and brings teens from all over the local region to share in the joy of song.
The presence of a strong arts program is essential in our growing community. Many years ago, my kids were in Rodgers and Hammerstein's "The King and I", presented by OPAS at the Plaza Arts Center. I sat beside a couple who just moved to Lake Oconee and could not believe they were watching a show of this caliber in "small-town Georgia." It was an unforgettable moment for me. I was proud of my kids' performance, and I was proud to call this "small-town Georgia" our home.
OPAS needs your help by supporting "Raffle for the Arts." For $100 you will receive chances to win some amazing prizes while advocating for arts education in our local area. For more information please visit OPAS.org or call 706-467-6000.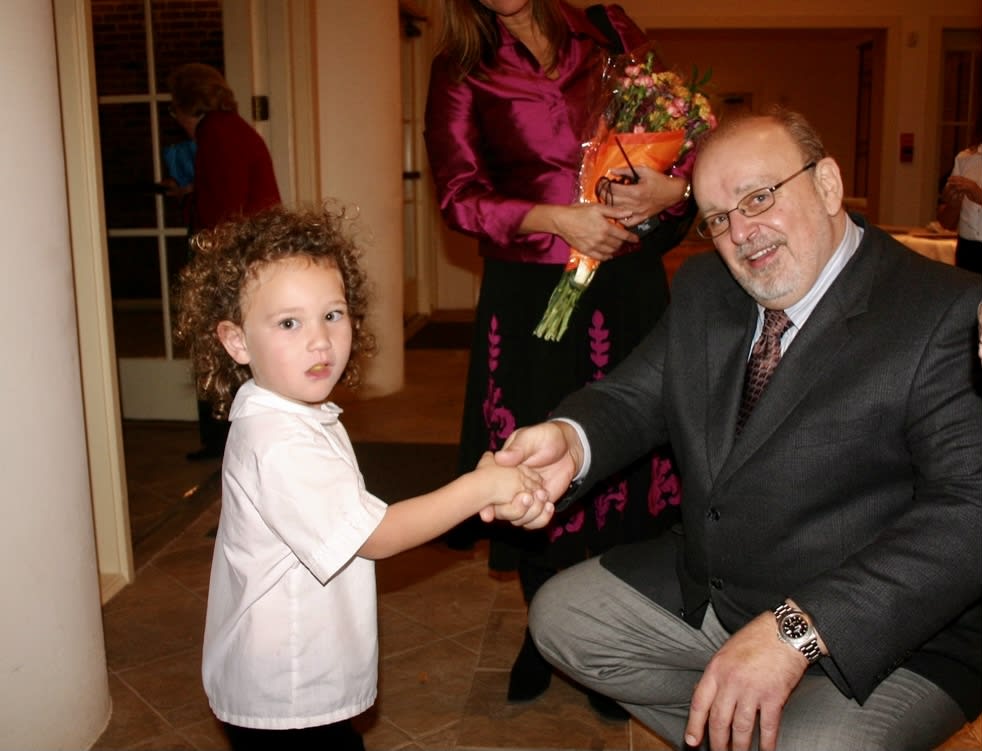 My daughter Remi at 3 years old with the late Roman Terleckyj, during OPAS production of The King and I where she played the role of the youngest princess.