The husband-and-wife team of Ted and Riezl Baker, with a combined 40 years of experience in the real estate industry at Lake Oconee, joined together to form Luxury Lake Oconee Real Estate Group in January 2020. The vision was to build a team of outstanding real estate professionals to provide exceptional service in the luxury market at Lake Oconee. This month, the team at Luxury Lake Oconee celebrated its second anniversary and a record $151 million in sales for 2021.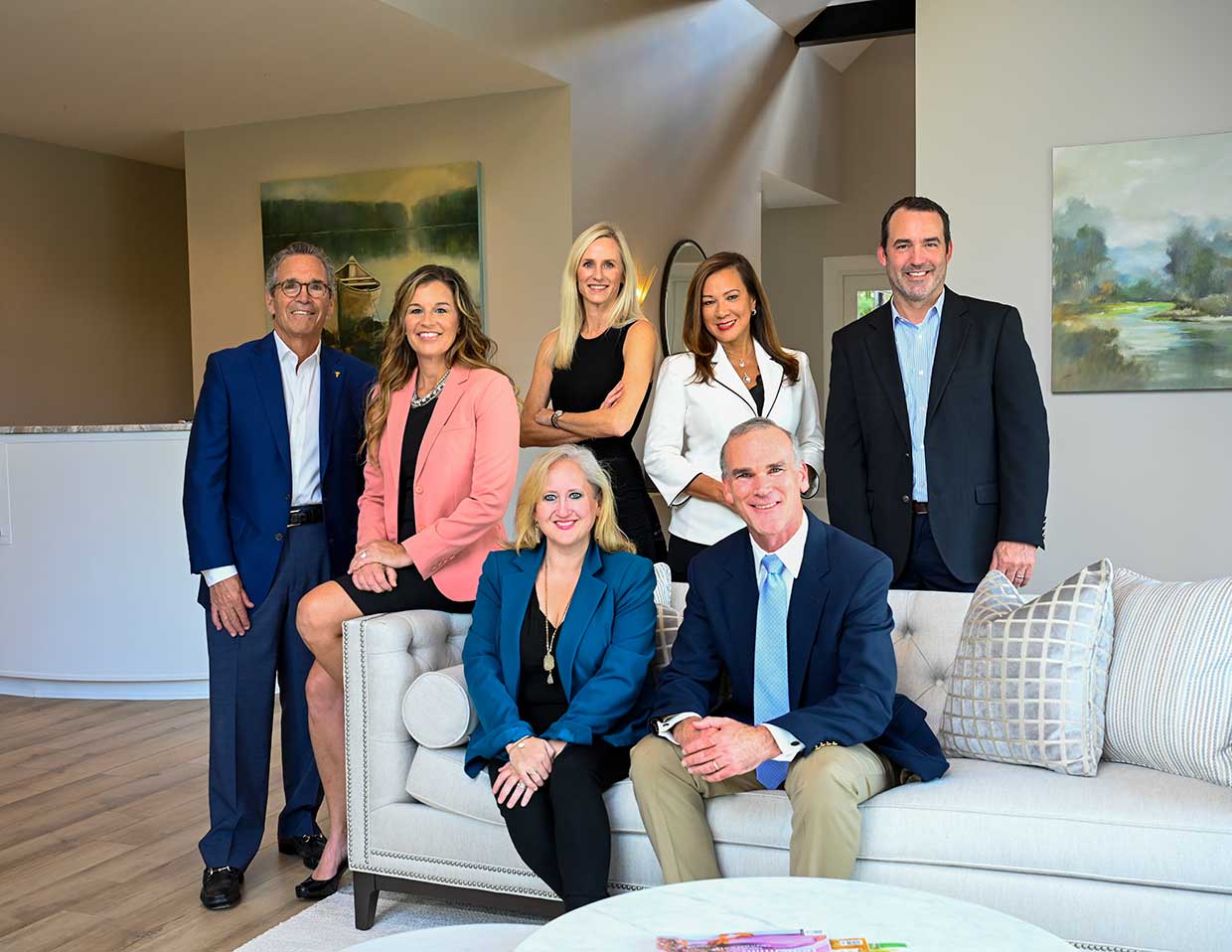 After a very successful first year of operation with total sales of over $81 million generated by three licensed sales agents, the agency added two agents mid-year in 2021 and closed 133 transactions with $151 million in sales. "We have an amazing team of hardworking agents and support staff who work around the clock. We are extremely grateful to all of our clients for allowing us to serve them," said Riezl, Co-founder and Principal.


With the growth of Luxury Lake Oconee came the need for a new office space that represented the level of service the Bakers have shown to their clients, colleagues, and the community through the years. The couple took a unique building that had stood empty for almost a decade and renovated the exterior, interior, and landscaping to transform the building into a stunning presence and one of the most recognizable locations at Lake Oconee. In mid-December, the Luxury Lake Oconee team welcomed clients, friends, and fellow agents to join them for a Greene County Chamber of Commerce ribbon-cutting and open house event.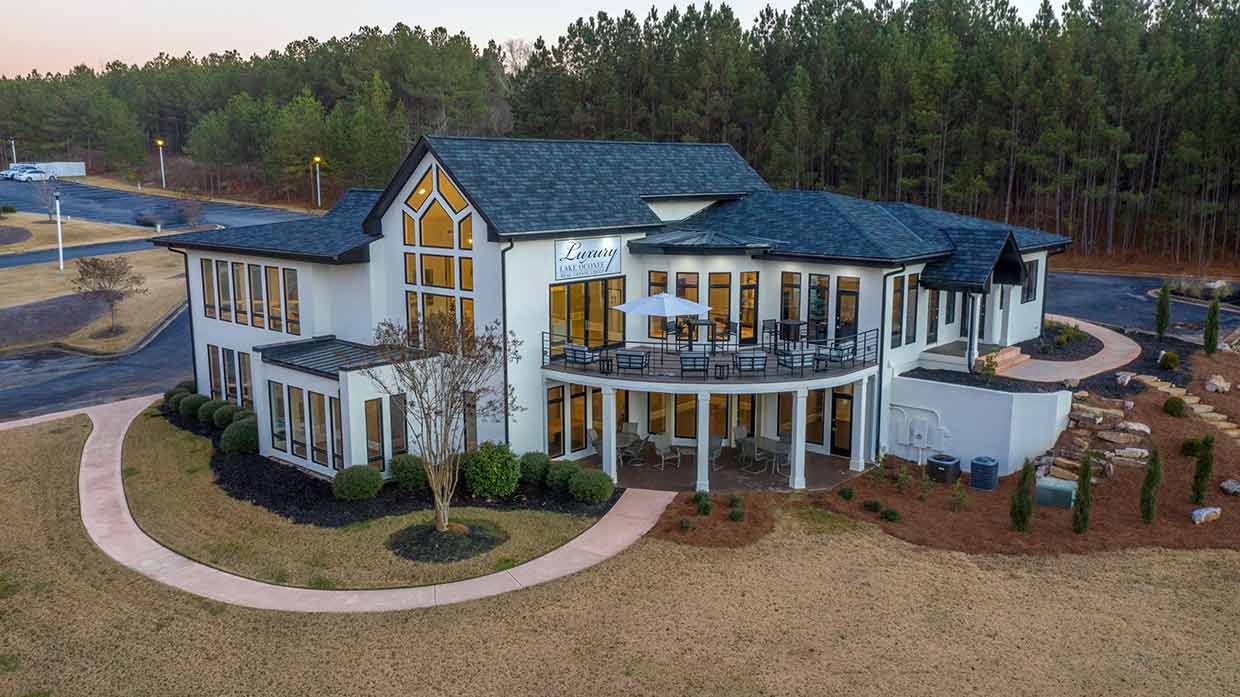 "Riezl and I saw the potential in the building that was vacant for so long. It had great bones. We assembled an outstanding team led by Sarah Yerger Interiors, Kris Marshall of Wiedmann & Associates, and project manager Nikki Phenix who helped turn our vision into reality," commented Ted, Managing Broker.


In addition to its mission to provide maximum value and client satisfaction through knowledgeable, local realtors delivering the highest level of professional service to clients, Luxury Lake Oconee's partnerships with Leading Real Estate Companies of the World and Luxury Portfolio International provide a global network for Luxury Lake Oconee agents that is unrivaled in the luxury real estate market. With these resources and a continuing commitment to client satisfaction, the Luxury Lake Oconee team is looking forward to a prosperous year in 2022.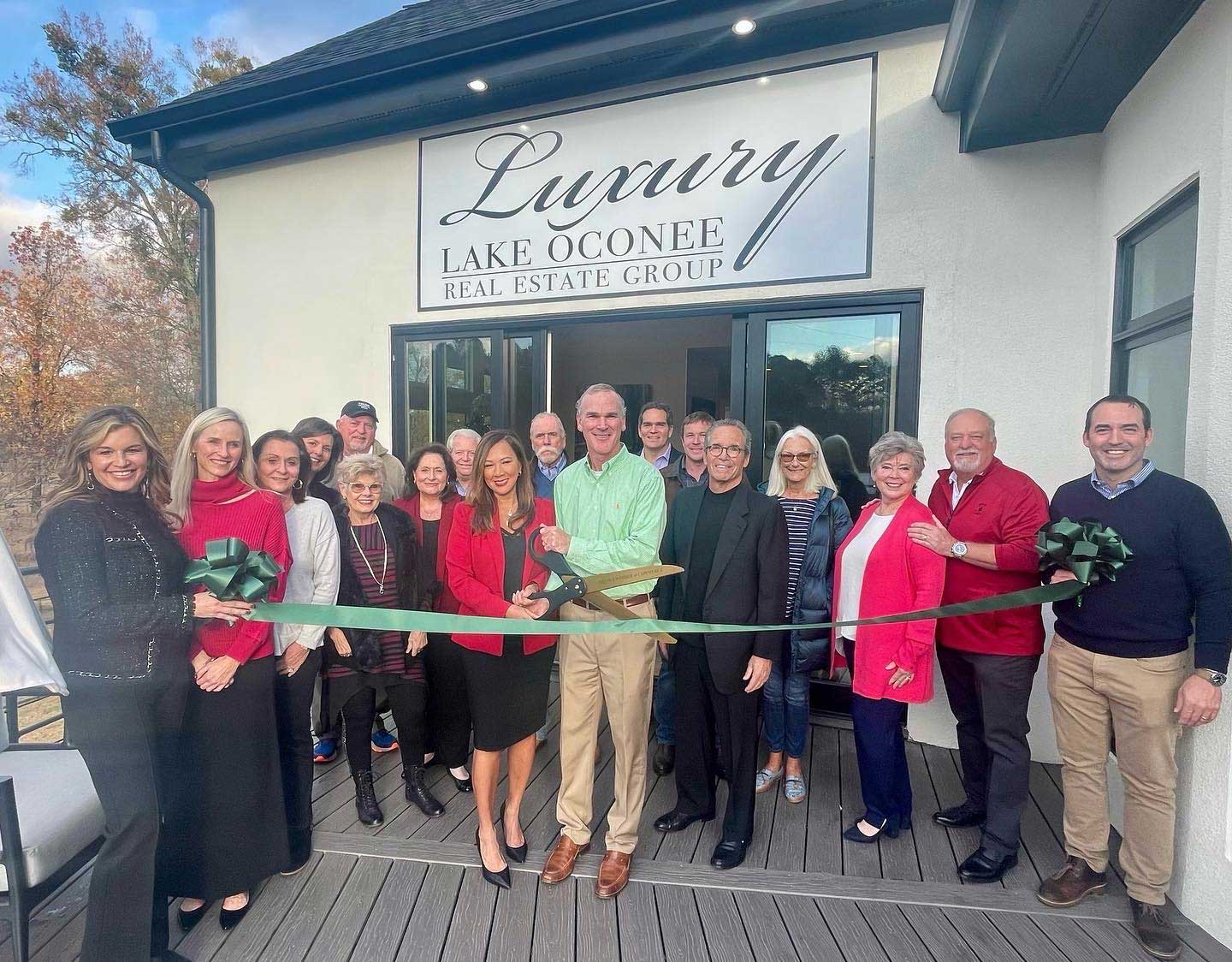 About Luxury Lake Oconee Real Estate Group: Luxury Lake Oconee is a full-service real estate group of professional, knowledgeable, and experienced REALTORS® committed to helping clients navigate any size transaction in residential and commercial real estate. The firm consistently seeks to raise the bar in customer satisfaction. The brokerage has received numerous awards including "Experts in Vacation and Second Homes" by The Atlantan, "Leading Luxury Real Estate Professional," by Modern Luxury, and is affiliated with The Leading Real Estate Companies of the World and Luxury Portfolio International. For more information, contact Ted Baker, Managing Broker, at
(706) 340-5554
.