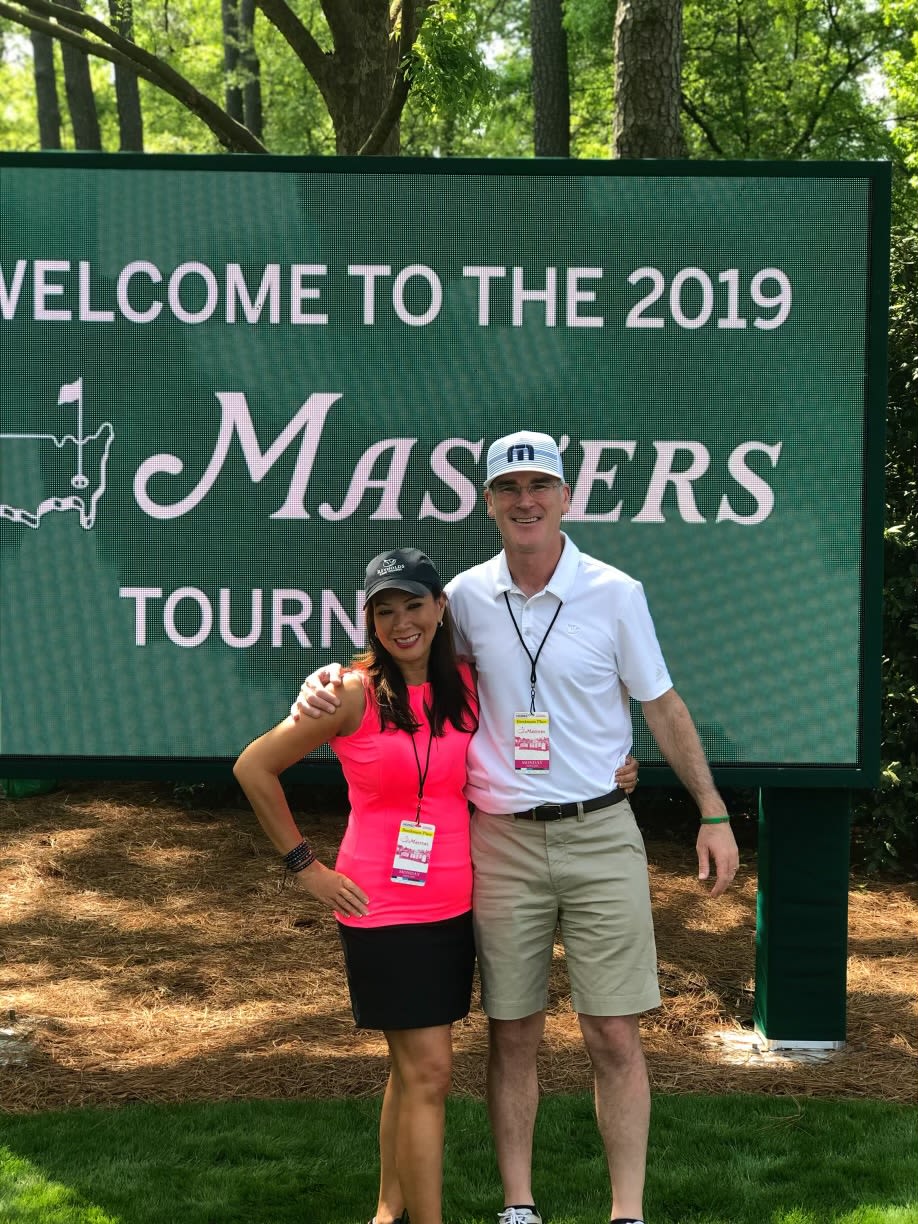 Every year in April, the most prestigious golf tournament weaves a "spell" around the community, making this a fun and exciting place to be. We are fortunate that the most exclusive golf course is a short drive from Reynolds Lake Oconee, and while the Masters is a celebration of golf, so much of its magic is about the experience.
The honor of being on the course is unparalleled, but you don't have to be a big fan of golf to appreciate the tournament and its traditions. I will never forget the first time I walked the pristine grounds and its emerald fairways. It was in 1997 when 21-year-old Tiger Woods made history by winning his iconic first Masters title by 12 strokes. The emotional thrill of watching that victory unfold was a Masters's "magical" moment I will always treasure.
The Masters is also a celebration of traditions, and one of my favorites is the Par-3 tournament on Wednesdays when family members caddie for the players on a 9-hole course. It is one of the few days that you are allowed to take photos, and luckily for me, I landed a clubhouse pass one year, met several golf legends, and sat next to Fuzzy Zoeller and Arnold Palmer while sipping my Azalea cocktail.
The Masters has a special place in the hearts of our many Reynolds friends:
Patty Dailey just moved to Reynolds with husband Tom after living in England for many years when a colleague generously offered two Saturday badges to the Masters. Since Tom could not go, she took a friend Carol, whose husband was battling leukemia at that time. The two hours they thought they would spend on the course, turned into an all-day magical experience. "Time stood still and it was awe-inspiring to see the natural beauty of the place and to follow the players," said Patty. She and Carol did not want the experience to end, and savored it by playing their first nine holes together the next day at the Great Waters Course.
For Mary and Tom Tunnicliff, one of the many "perks" of living at Reynolds is being close to Augusta, where they've had the privilege of going to the tournament several times with friends and family. Word spread quickly amongst their friends in their former home city of Chicago that the Tunnicliffs' doors are always open on Master week, and an impromptu introduction to a celebrity was part of the package. An avid golfer, Tom previously met and played golf with Padraig Harrington in Ireland, and ran into him at the tournament one year, much to his friends' delight. "We love sharing the Masters' experience with our visitors. We go to the tournament, come back to Reynolds, and re-live the experience while playing the first-class golf courses we have in our backyard," said Mary.
Mike Masters always wanted to host a "Masters at the Masters" party, and moving from Florida to Reynolds was a dream come true. "This community is not only a golf oasis for a golfer like me, it is also located an hour away from the world's most prestigious tournament," said Mike. He and his wife Belva have been known to host the traditional Masters Sunday event, when local and out-of-town friends gather at their home to watch the final rounds, cheer for their favorite players, and be subjected to the "Masters" Southern hospitality, with overflowing drinks and a spread of food that include the world-famous pimiento cheese sandwiches!