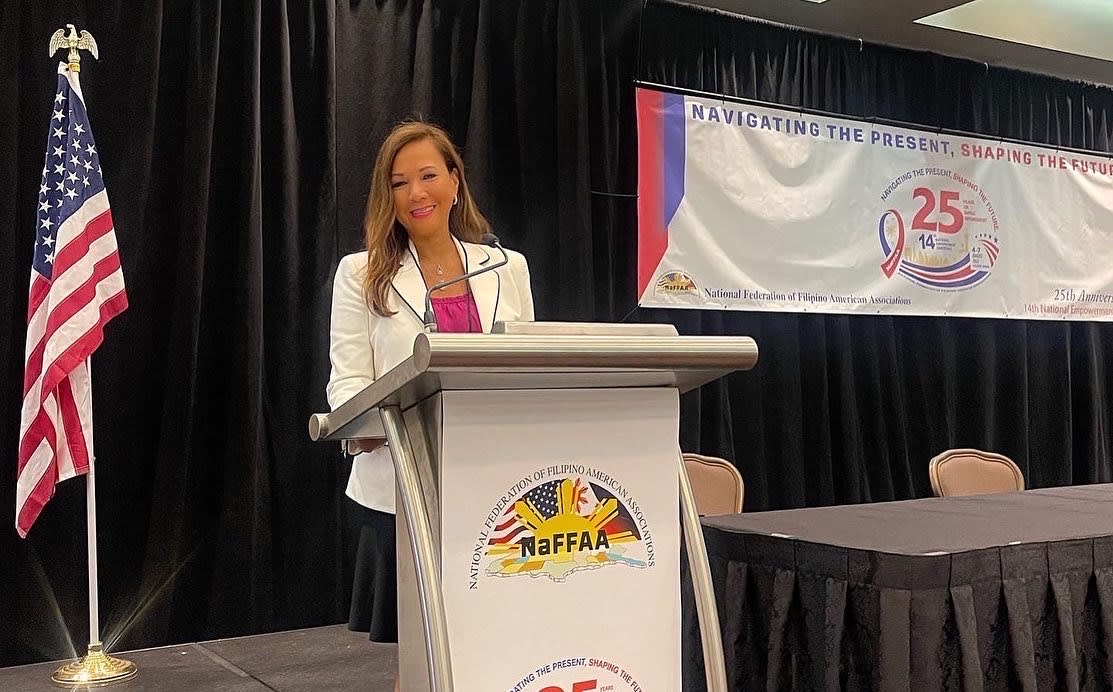 I have often written about the greatest role model in my life, my grandfather, the late Ramon Bagatsing or "Lolo," who was the longest serving Mayor of Manila, Philippines. A World War II veteran with the US Armed Forces of the Far East and a survivor of the Bataan Death March, he was awarded the American Defense Ribbon and was posthumously honored with the Congressional Gold Medal during a ceremony at the Capitol that I attended with my son Stuart.

"Lolo" lived his life serving others. He was an amputee, and I would watch him swim with one leg while we talked about life lessons and how he overcame adversities. I learned about empathy and compassion at a very young age. My family always believed that you should share your talents to enrich the quality of lives of others wherever you live and work.
With the memory of my grandfather in my heart, I was honored to be invited to speak about successful entrepreneurship in America and making a difference as an immigrant at the 14th Annual National Empowerment Conference of the National Federation of Filipino American Association in Las Vegas in August. The Association is the largest non-partisan, non-profit organization of Filipino American institutions, businesses and individuals. NaFFAA has thousands of members in thirteen regions that cover the continental United States, Alaska, Hawaii, and the Pacific Islands. The conference theme was "Navigating the Present, Shaping the Future."
Sharing positive turning point stories with young entrepreneurs at the conference was a highlight for me. One of those stories I named "11 at 11." I was a night manager for a hotel company for two years working from 11:00 p.m. to 11:00 a.m. most days, making $11 an hour. I wouldn't trade that experience for anything because it taught me the essential trait necessary to run a business, and that is hard work.
I also joined a panel of distinguished business owners and executives for a general session on how to build a successful business and navigate through downturns and challenges. To be a successful entrepreneur, you must have the ability to adapt to change and adjust to different conditions brought about by the economy or the market. You have to be agile.
The journey that many immigrants go through to get to the United States strengthens their resilience and patience, which prepares them for the challenges of starting a business. Entrepreneurship is one of America's most celebrated emblems. I am proud of my Filipino heritage. I am also proud to be a citizen of this great country where you have the opportunity to pursue your passions, start something out of nothing, and thrive in the midst of uncertainties.