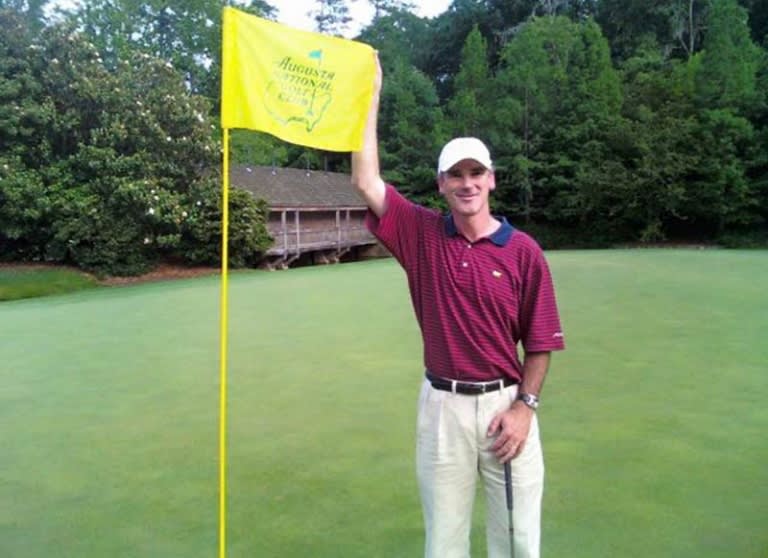 Lucky for me, I have the opportunity to work and play at one of America's premier golf destinations. As a realtor in the Lake Oconee area for 20 years, I am often asked for my favorite time of the year and without hesitation I always reply, "Masters Week."
The Masters, located in Augusta, GA, is just a short drive from Lake Oconee and is one of the most anticipated events of the year not only at the lake, but also around the world. I often compare the excitement to the Summer Olympics in Atlanta, where I worked in 1996. The golf courses are busy, the restaurants are packed, and Publix is bustling with "giddy" golfers in their colorful attire, grabbing sunscreen on their way to the course or libation after a long, fun day in Augusta. Many residents who love to entertain host themed parties, serving Masters concession food, with CBS network's live coverage on every television in the house. There is a party somewhere every night.
I once read that Masters weaves a "hypnotic" spell. It is, after all, the most prestigious golf tournament in the world, played on the most exclusive golf course. Nothing compares to its traditions and history and the sense of excitement it brings to golfers and fans. I've been lucky to attend several Masters Tournaments, and for someone who didn't pick up a golf club until fifteen years ago, I always wanted to go back…
Here Is the Reasons Why:
"Amen to That" – Pristine grounds, gorgeous azaleas, emerald green fairways, and the three legendary holes take my breath away.
"Fuzzy and Hubie Who?" – You never know which celebrity you might see on the course. Luckily, I landed a clubhouse pass one year and sat "behind the ropes," sipping my Azalea cocktail between two golf legends who designed the Preserve Course at Reynolds Lake Oconee.
"Welcome Y'all" – The staff at Augusta National always treated me and their patrons with true Southern hospitality.
"A Buck and a Half Grub" – Where else can you get good, inexpensive food? Sandwiches for $1.50 and desserts for $2. Pimiento cheese and peach ice cream sandwiches are never overrated.
"I Won the Lottery" – The whole experience transports you to a different place. It is a dream come true. Golfer or not, it is one of the best sports events, and there is nothing like it.
Masters is the tournament that every golf fan wants to watch and every player wants to win. Growing up across the globe, the most popular sport was "futbol" and golf was only for a handful of the elite. I treasure living so close to the tradition of the Masters, where everyone gets a shot in their quest for the prized green jacket. This is the magic and allure of the tournament. Having lived in this beautiful place known as "God's Country," where "bulldogs" and "yellow jackets" are icons, where "sweet tea" and "pimiento cheese sandwiches" are served at the most exclusive golf course in the world, I am definitely under its "spell." Come Sunday, I will do my Masters's hat, enjoy my Azalea cocktail, and cheer for my favorite golfer with some of my closest friends.