For this month, I celebrate all the dads, especially those featured in this article. They are not only dads but mentors, coaches, problem-solvers, and motivators. They are true leaders not only in their respective fields but at home, where they care for their families and love them unconditionally. I reached out to the children of these dads through family members and social media, they were overjoyed to share about the role model who helped shape them. This article may take these dads by total surprise but one thing is for sure, these beautiful words will touch their and your hearts.
"Anyone can be a father, but not everybody can be a DAD."
DERIN MOORE, Executive Chef and Culinary Director, Reynolds Lake Oconee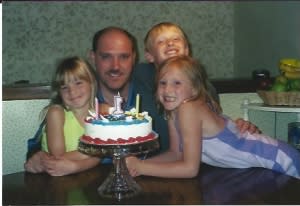 My dad is the greatest because.
"He is a hardworking guy with a BIG heart, a great sense of humor and his main goal in life is to love and support his family."
What do I admire most?
"I admire his passion to take care of his family, always making sure that everyone is happy."
His hobbies?
"When he is not in the kitchen, he loves to play golf and spend relaxing time at home with his dogs."
What he taught me in life…
"The best life lesson he has taught me is to always rise up to the occasion, whether it is about the school, work, family, or a friend in need."
—Lindsey Moore, Chef Derin's daughter
RICARDO PATTON, Basketball Coach, University of Colorado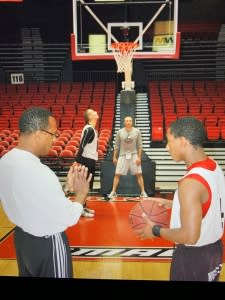 My dad is the greatest because.
"He is honest, disciplined, courageous, and caring."
The quality that I admire most:
"I admire Dad's strong work ethic! When he puts his mind to something, he is committed to it the best he can be."
His pet peeve?
"Lack of effort. His favorite saying is 'I am not hard to work with, but I am hard to Loaf with.'"
Best life lessons he has taught me and my brother:
"He always taught us to give through actions. He is always willing to take the time to teach and help others. When we were younger, he would invite our friends over for Tae Kwon Do, golf lessons, or teach them how to ride horses. He's a great teacher, supporter, leader, partner, and more importantly, he loves us unconditionally."
–Michael Patton, Ricardo's Son
BOB GOUR, Chef and Owner, Café 44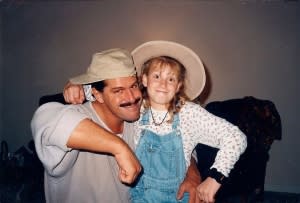 My dad is the greatest because…
"He is humble, hardworking, a great storyteller and he is one of a kind!"
What do I admire most about him?
"I admire his tireless energy and drive. He does more in a day than I can accomplish in one week."
His favorite hobby?
"If he can ever slow down, he loves spending time relaxing on the lake and being a 'GrandBob',"
Lessons I learned from Dad:
"My Dad taught me how to be creative in the kitchen. He taught me to love, to have fun, and not take myself too seriously. He allowed me to make mistakes and navigate through the solution while never letting me fall. He has been the perfect role model of what a parent should be and now I get to experience him being the perfect Grandfather to my daughter."
–Jessie Johnson, Bob's daughter
LOUIE SEABOLT, Chairman, St. Mary's Good Samaritan Foundation Board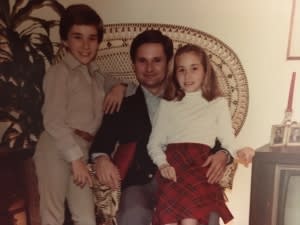 My dad is the greatest because.
"He is hardworking, and he never quits."
The best lesson he taught me?
"It didn't matter what you wanted to be in life, just be the best at it. I remember him saying, you can be a ditch digger if you want, but be the best one."
His favorite hobby and pet peeve?
"Dad likes to play backgammon and he hates the sound of flip flops!"
What do I love about him?
"Dad is encouraging and forgiving. He will always ask for your opinion and will discuss it with you. I love that he always takes time to listen."
–Susan Mashburn, Louie's daughter
ROGER MEYER, Oral and Maxillofacial Surgeon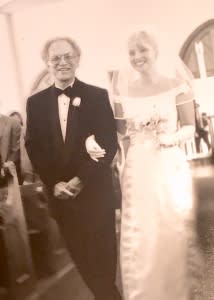 My dad is the greatest because…
"He is not only an accomplished physician, an avid tennis player, and a talented musician, he is also a caring, generous, and loving father."
What do I admire most?
"I admire my dad's dedication and attention to detail. He accomplishes everything he sets out to do and does it well. Dad likes to take charge and coordinate meals, family gatherings, and travels. We let him because he's good at it and enjoys being the patriarch while incorporating each of our strengths."
His pet peeve?
"He cannot stand anyone getting in his way in the kitchen! He's a great cook, but we have to stand back and watch the magic happen."
Life's best lesson?
"Dad has taught me that there's no substitute for hard work, education, and kindness. These three things are the keys to success and happiness."
–Jennifer Bielli, Roger's daughter
TED BAKER, Principal/Managing Broker, Luxury Lake Oconee Real Estate Group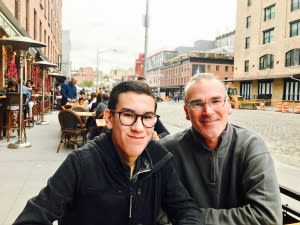 My dad is the greatest because…
"He is a selfless and compassionate man; Dad inspires me every day with his faith and his ability to love unconditionally. He is the kindest person I know. For as long as I can remember, Dad has always been the person who stops on the side of the road to help someone with a flat tire or a ride to the gas station."
Dad's pet peeve?
"Dad can't stand tardiness, which comes from his days as a football player, but he has learned to let it slide when it is out of his control."
The biggest lesson in life he has taught me…
"Dad teaches me humility every day. Dad has accomplished a great deal in his life, but he hands the spotlight off to others without hesitation."
Dad's best qualities are…
"He has the uncanny knack for knowing exactly when to give a hug or words of encouragement when it is needed. He cares so deeply for everyone in our family and never hesitates to take care of us before himself. I am immeasurably grateful to have him as my father."
–Stu Baker, Ted's son