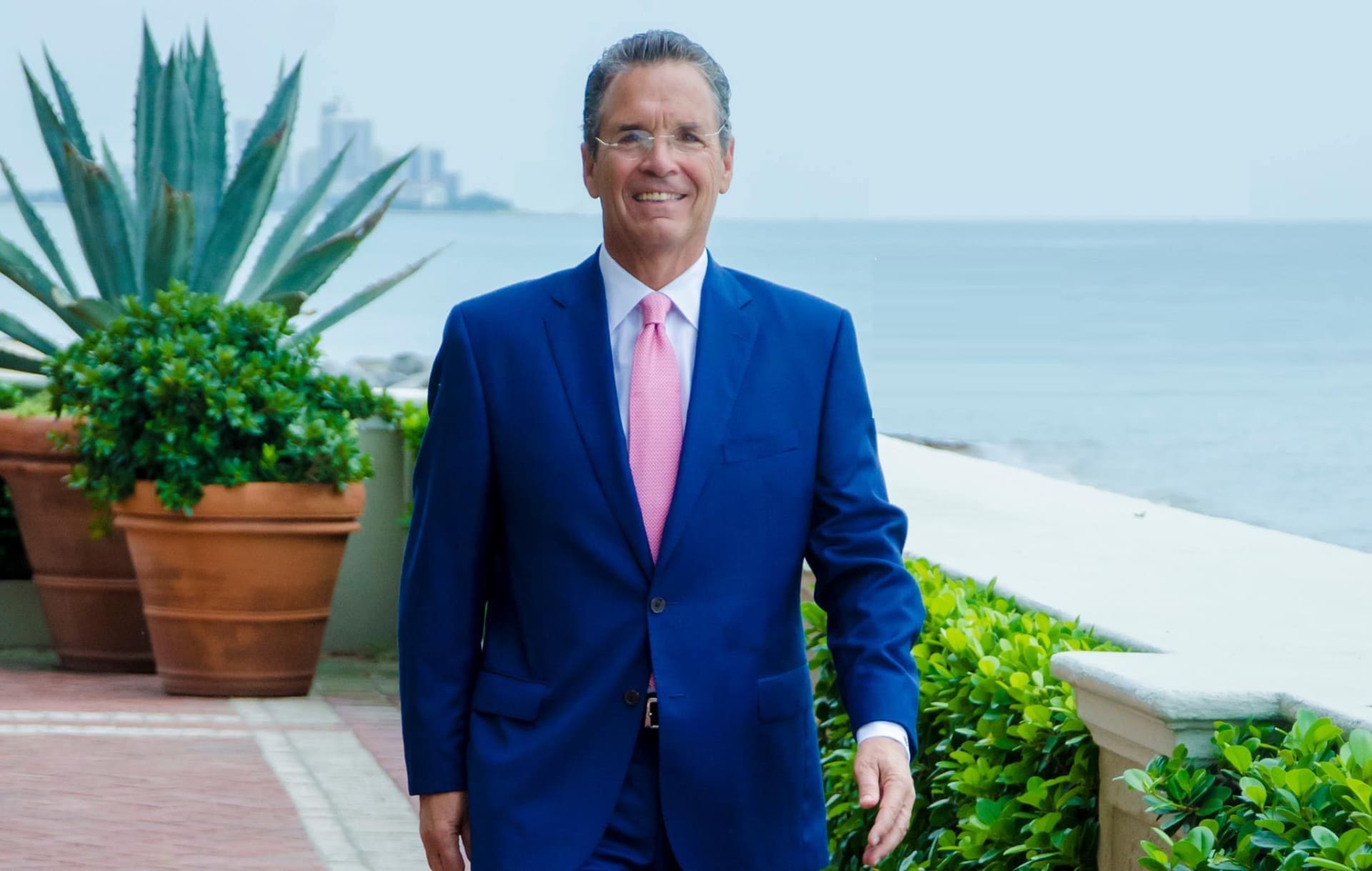 Luxury Lake Oconee Real Estate is pleased to announce the addition of Ben Northrop to their team as a licensed Realtor. Prior to moving to Lake Oconee, Ben spent many years representing clients in luxury real estate in Palm Beach, Florida.
Originally from San Francisco, Ben lived in Manhattan for 25 years, and travelled to the Far East while working as an executive in the fashion industry. He moved to Florida and worked on the development of a major regional restaurant group, and was involved in the sale of the company. Ben spent over eight years helping real estate clients in the Palm Beach area. "I spent over 40 years of my career making a distinctive difference by consistently delivering a high level of service," stated Ben.
Ben fell in love with Lake Oconee when he and wife, Beth, visited in early 2019, and moved to the area full-time last year. An avid golfer and fisherman, Ben enjoys the lake and the variety of first-class golf and amenities that the community offers. He starts his day with an early morning swim at the Lake Club.
Ben and Beth are active members of Christ Our King and Savior Catholic Church. Beth recently retired after a long and successful career specializing in interior design. Ben believes in giving back and a staple of his community work includes serving as the Board Chairman of Alliance for Kids, a nonprofit organization designed to provide innovative programs and resources to enhance healthcare specialist services for hospitalized children and their families.
"We are excited to have Ben on our team. He is an experienced real estate professional and will be a great addition as we continue our commitment to provide luxury service to our clients," said Ted Baker, Managing Broker.
Ben and Beth have three children, two in Florida and one in California, two grandchildren (4 and 6), and a White German Shepherd fur baby.
Luxury Lake Oconee is a full service real estate group of professional, knowledgeable and experienced realtors committed to helping clients navigate any size transaction in residential and commercial real estate. The firm consistently seeks to raise the bar in customer satisfaction. Luxury Lake Oconee was launched by Ted and Riezl Baker in January 2020 and had an impressive year closing over $80 million in sales. The brokerage has received numerous awards including "Experts in Vacation and Second Homes" by The Atlantan, "Leading Luxury Real Estate Professional," by Modern Luxury and was recently awarded affiliation with The Leading Real Estate Companies of the World and Luxury Portfolio International. For more information, contact Ted Baker at (706) 340-5554.